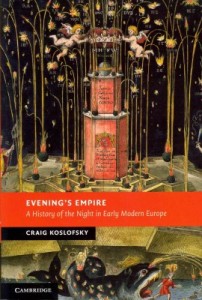 Craig Koslofsky, author, Associate Professor of History at the University of Illinois .
Can you imagine a time without electricity and modern technology? First of all, HOW would you download this podcast?
In Craig Koslofsky's book, Evening's Empire: A History of the Night in Early Modern Europe, Craig discusses "the history of night" and what it meant to people during those times. During this period of history, the night was changed when it came to religion, literature, socialization, and art. Check out this week's podcast to learn more!