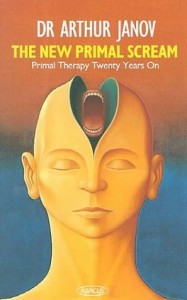 "Primal Therapy is aimed at eradicating ones neurosis. It is revolutionary because it involves overthrowing the neurotic system by a forceful upheaval. Nothing short of that will eliminate neurosis." – The Primal Scream, Arthur Janov
This edition of the podcast features Dr. Barry Bernfeld, Associate Director of the Primal Institute in Los Angeles, California.  The Primal Institute attracts thousands of patients every year from across the world who come to be treated using primal therapy.
Primal therapy is a trauma-based psychotherapy stating that neurosis is caused by the repressed pain of childhood trauma. These repressed feelings can cause tension which frequently brings on depression and anxiety. It can be resolved only by re-experiencing these feelings that has been blocked away from consciousness for so long.