[app_audio src="http://traffic.libsyn.com/smartpeoplepodcast/Episode_166_-_Daniel_Cloud.mp3″]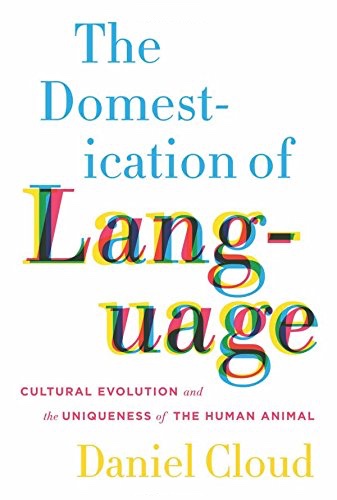 Daniel Cloud – This week we tackle the question, "What is life?" Seriously, our guest wrote an entire doctoral dissertation on that exact question. And we don't just stop there! We also discuss the evolution of human language, where it came from, and where it may be going. Have you ever thought about what words mean and where they came from? Why do you use a certain work in conversation instead of another? The choice of which words to use and in which sense to use them is both a "selection event" and an intentional decision.  
Our guest this week is Dan Cloud, and in his brand new book, The Domestication of Language: Cultural Evolution and the Uniqueness of the Human Animal, Dan explores the analogy between Darwin's model of domestication and the evolution of human languages and cultures. Daniel received his Ph.D from Princeton and became a Junior Fellow there soon after.  He currently teaches philosophy at Princeton University.  
"The idea of cultural evolution is older than the idea of biological evolution."
– Daniel Cloud
Quotes from Dan: 
[shadowbox]"If you really want to understand people you have to both spend time on theory and spend time on experimenting. Experimenting when it comes to human society means trying to accomplish things."
"It's a quixotic project, philosophy.  It's really unlikely when you start out that you are going to make a genuine contribution to the Western philosophical tradition – so few people have ever done that."
"At the root of traditional evolutionary thought, before you ever get to Darwin, there is an idea about cultural evolution; about how people's culture must change in some particular set of economic circumstances."
"Survival of the fittest, in evolutionary biology, doesn't mean best, it means most likely to have offspring."
"English in particular in some ways is getting much better overtime.  It is becoming a much more powerful language for expressing thoughts."[/shadowbox]
What we learn in this episode:
What is Schrodinger's Crystal and how might it solve the question, "What is life"?

What is an aperiodic pattern? 

Why do words mean what they mean? Why do we use particular words in each situation?

Why does the world have so many various dialects?
Resources:
The Domestication of Language: Cultural Evolution and the Uniqueness of the Human Animal
http://www.cup.columbia.edu/book/978-0-231-16792-5/the-domestication-of-language/reviews
—
This episode is brought to you by: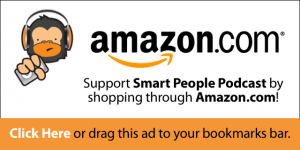 Our Amazon Page! Support the show by making your Amazon purchases through our affiliate link! It's the easiest way to support the show and NO cost to you!