[app_audio src="http://traffic.libsyn.com/smartpeoplepodcast/Episode_145_-_Daniel_Burrus.mp3″]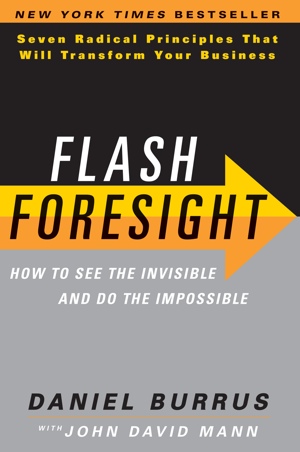 Daniel Burrus – What if you could see into the future? Our guest this week is considered one of the World's Leading Futurists on Global Trends and Innovation.The New York Times has referred to him as one of the top three business gurus in the highest demand as a speaker. He is a strategic advisor to executives from Fortune 500 companies helping them to develop game-changing strategies based on his proven methodologies for capitalizing on technology innovations and their future impact. He is the author of six books, including The New York Times and The Wall Street Journal best seller Flash Foresight: How to See the Invisible and Do the Impossible.
Daniels' accurate predictions date back to the early 1980s where he became the first and only technology futurist to accurately identify the  twenty technologies that would become the driving forces of business and economic change for decades to come. Since then he has established a worldwide reputation for his exceptional record of predicting the future of technology driven change and its direct impact on the business world.
"Life is a journey.  Part of that journey is not just using your talents, but trying to decide what is your gift and then directing your talents to support your gift so you can soar to new heights."
– Daniel Burrus
Quotes from Daniel:
[shadowbox]"Trying to make something you're bad at a little better is a waste of time.  I think you should take something you're amazing at and make that even better."
"You can separate the things that will happen from the things that might happen. When you separate them, you get amazing clarity."
"Strategy based on uncertainty has high risk; however, strategy based on certainty has low risk and high reward."
"The next revolution is a visual, social, mobile, virtual revolution.[/shadowbox]
What we learn in this episode:
How to spot potential future trends
Where is technology going? Why?
Can you scientifically forecast the future?
Hard trends versus soft trends
Resources:
www.burrus.com/magazine – GET free stuff 🙂

Flash Foresight: See the Invisible to Do the Impossible
http://www.huffingtonpost.com/daniel-burrus/
This episode is brought to you by: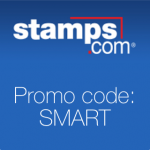 Stamps.com: Anything you can do at the Post Office, you can now do right from your desk with Stamps.com. Buy and print official U.S. postage for ANY letter or package using your own computer & printer. Use our promo code smart for this SPECIAL OFFER: A no-risk trial & a $110 Bonus Offer – includes a digital scale and up to $55 FREE postage! Remember, go to Stamps.com and use promo code smart.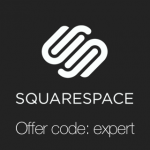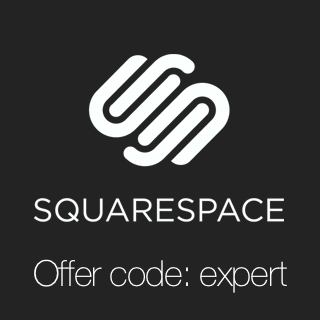 Squarespace: Squarespace, the all-­in-­one platform that makes it fast and easy to create your own professional website, portfolio, and online store. For a free trial and 10% off your first purchase, go to squarespace.com/smartpeople and use promo code expert.